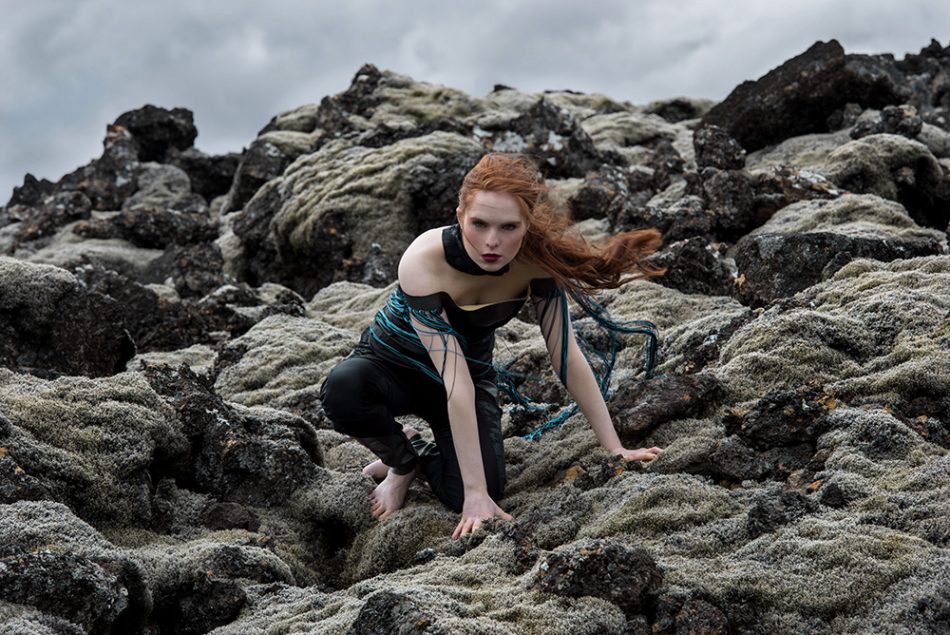 Metempsychosis
Blizzard, the frozen issue.
Hello Iceland,
a field trip – offside civilisation, into the lonesome landscape.
A landscape that is always in motion. Glaciers and burning
mountains, gush springs, waterfalls, rough nature. Island of
ice and fire. The fashion collections from Kathrin Lange and
Birkir Sveinbjornsson are staged in the diverse landscape of
Iceland. The spelled island of myth and legend. Liv Elisabet
Fridriksdóttir and Hulda Vikdisardóttir, fragile beauties and
mocking valkyries, alterable attitude. Adaption and venture.
Models: Liv Elisabet Fridriksdottir +
Hulda Vikdisardottir // Dóttir Management
Fashion Designer: Kathrin Lange
Assistant: Celia Wagner